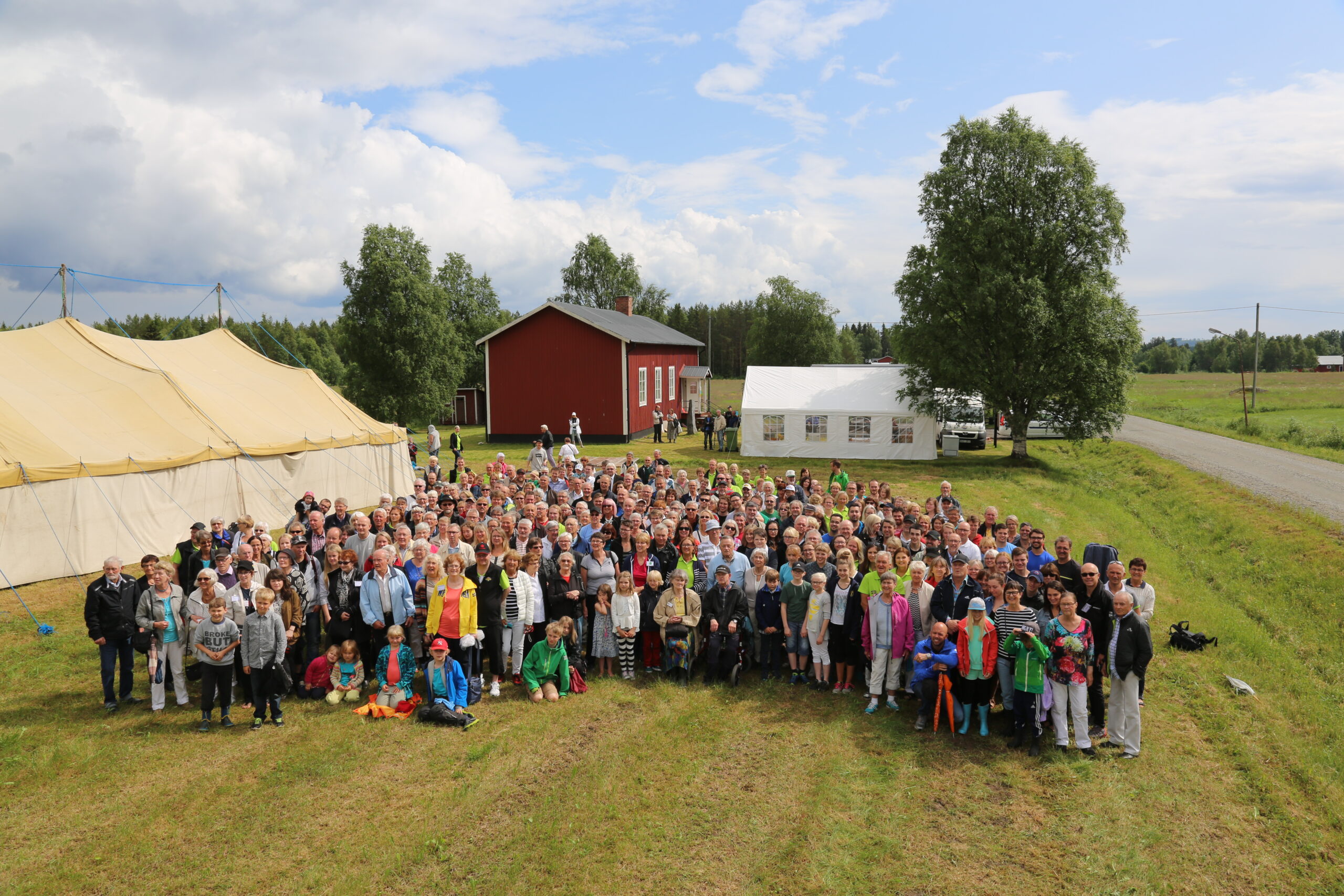 Family reunions
At regular intervals, family reunions are arranged for the descendants of Spinnel-Anna. Since 1960, there has been 15, three in the United States and two in Canada. In 1990, it was decided that the meetings would take place every five years. Every other time they must be in Sweden and every other time in Canada or USA.
Next Family reunion i Sweden 2025
At the last board meeting, we decided that the next Family Reunion will take place here in Sweden in 2025. Then we will maintain the 5-year interval. We have just started planning and looking into possible activities at the Reunion. The Reunion will be in smaller extent than last time. We will come back with more information later when we have gotten further with the planning. 
The board of Spinnel-Anna Family Association
Family reunion in the USA canceled
Due to the pandemic and the following restrictions, the family reunion could not be held in the United States in either 2020 or 2021. Now the Platte Committee has concluded that the best thing to do is not to hold a meeting in the United States this time. They regret having to leave this message, but it feels like the wisest thing to do for now.
We have a every 5-year rotation of the reunions and that would mean that the next family reunion will be in Sweden in 2025. We will get back with more information later.  
Regardless of when and where, we are very much looking forward to the next family reunion.
The board of the Spinnel-Anna family association
Previous family reunions
Family reunions over the years. If you want to look at earlier reunions, please click here. The page is in Swedish.
Do you have a question or want to update information?