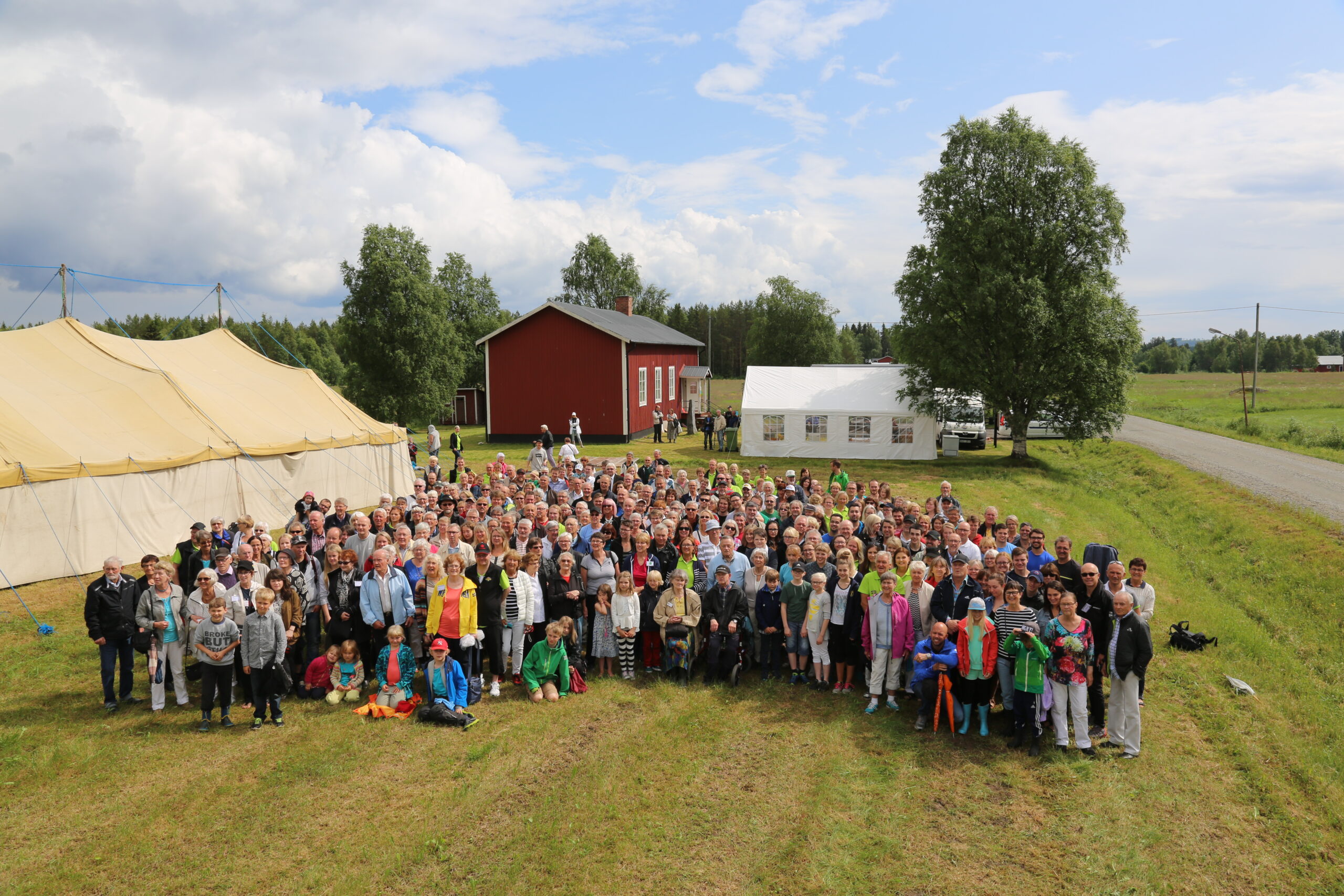 Family reunions
At regular intervals, family reunions are arranged for the descendants of Spinnel-Anna. Since 1960, there has been 15, three in the United States and two in Canada. In 1990, it was decided that the meetings would take place every five years. Every other time they must be in Sweden and every other time in Canada or USA.
Preliminary date Family reunion in Sweden
10-16 July 2025
The 2025 family reunion will be held in Umeå and Vindeln. Tentatively, the meeting will take place between Thursday 10 and Wednesday 16 July 2025. Feel free to book it in your calendar now.
The scope of the event may be smaller than the meeting in 2015 in order for us to succeed in carrying it out. An activity we are planning for is a performance with song and music by the Luleå/Gammelstad male choir "Den oändliga resan". A fantastic and touching performance about the emigration from Sweden during the 19th century. The plan is to hold it in Umeå City Church. We intend to apply for some financial support from Umeå municipality. The municipality of Umeå has also offered support in the form of a guided tour of Väven and a guided city walk from a sustainability perspective.
We are putting together a "sandwich table" of activities that can be done individually or in groups. Feel free to get in touch with suggestions for suitable activities so that we get a wide range of feasible activities. We will return with more information when we have progressed with the planning.
The board of the Spinnel-Anna family association
Previous family reunions
Family reunions over the years. If you want to look at earlier reunions, please click here. The page is in Swedish.
Do you have a question or want to update information?