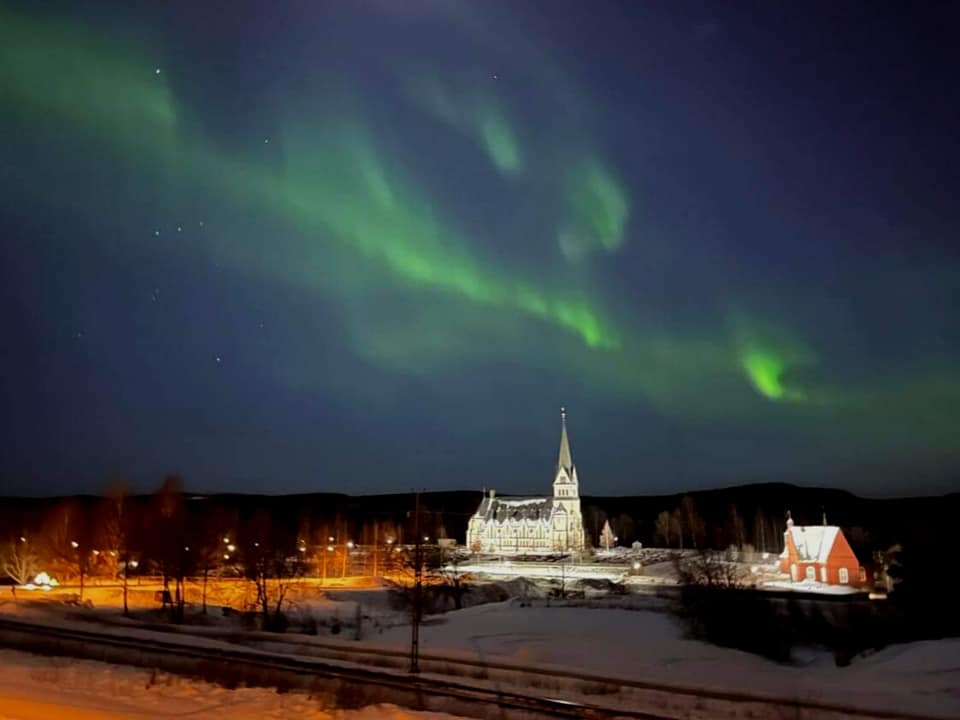 Become a member
If you would like to become a member in the Spinnel-Anna Family Association please get in touch via span@vindeln.net. 
The picture is showing the Church of Vindeln with Northern lights in the sky.
Become a member
Membership fee is still only SEK 100 per family (about US$ 11) and an additional SEK 50 (about US$ 5.50) if you want to access the genealogical register.
Since we now have access to a payment system where the member can easily pay with a link in the same way as in internet shopping, the board has decided that even those who want to support the association from abroad pay annually. For those who like to support the Spinnel-Anna Family Association, please contact the cashier at span@vindeln.net and you will receive an invoice with a payment link.
We need to know:
Your firstname and surname

Your adress

The year you would like to pay the fea for

Your e-mail

Your date of birth
Please notice that Swedish banks do not accept checks from abroad.
Do you have a question or want to update information?